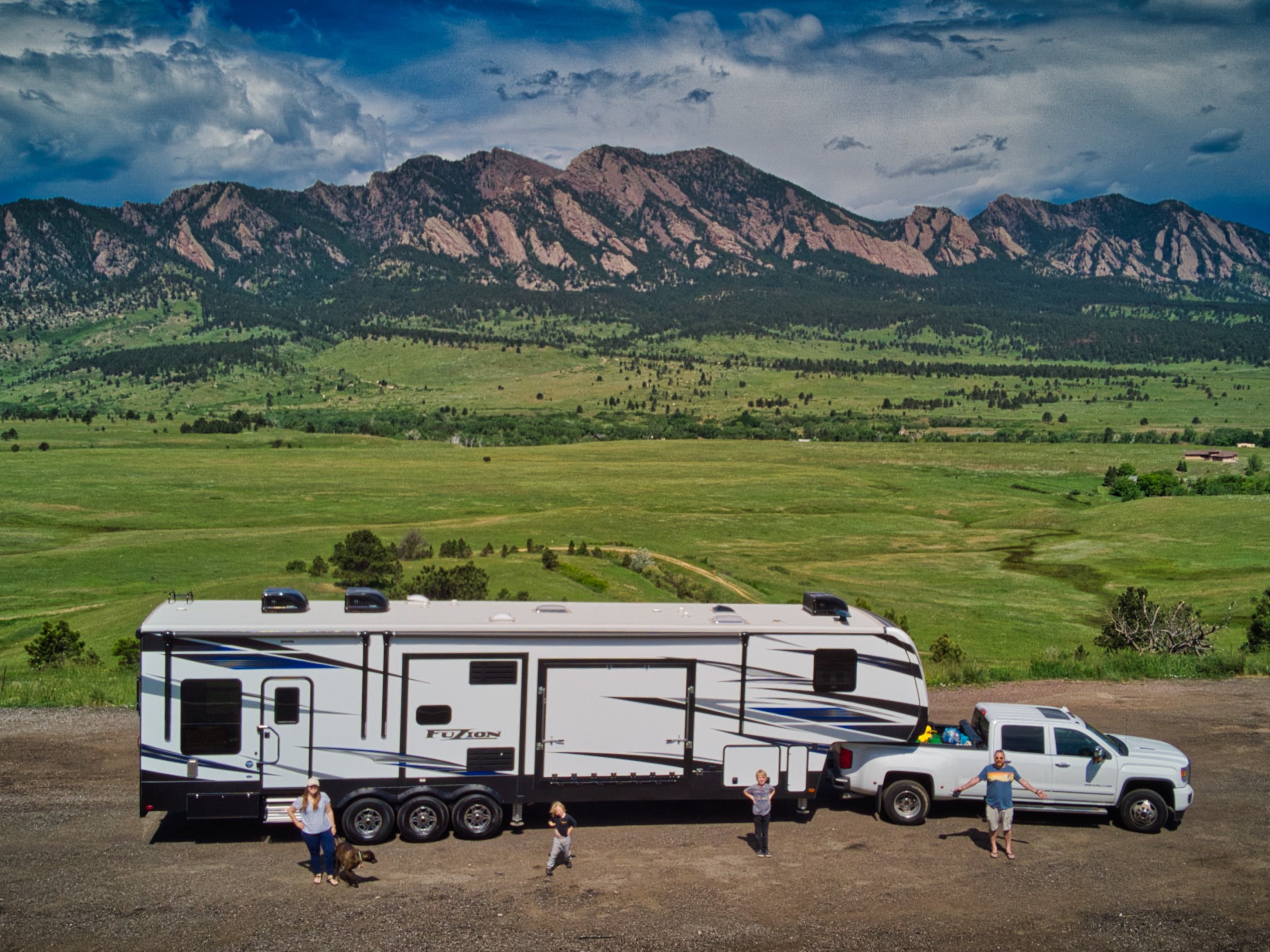 RVing is a fantastic opportunity to tour the country while also spending time with family and friends. There are, however, a few things to keep in mind to guarantee a safe and pleasurable journey. Understanding and observing basic safety guidelines when traveling in an RV is critical to keeping yourself and your loved ones safe. Whether you're a first-time RVer or a seasoned pro, reviewing the basics is always a good idea, so you're prepared for anything.
First and foremost, ensure that your RV is in good functioning order. This includes inspecting the tires, brakes, and engine on a regular basis and being prepared for any roadside repairs that may be required. Second, while driving, you should always be aware of your surroundings and allow yourself plenty of time to stop.
Furthermore, you should be aware of your RV's weight and size constraints and the height and width of any bridges or tunnels you will be going through. Here are some additional important safety precautions that every RVer should be aware of.
Driving the RV
It's essential you understand how to operate the vehicle securely before heading on your next RV journey. Because RVs are larger and heavier than most passenger automobiles, particular driving skills are required. Here are a few things to keep in mind:
Before stepping out, always check the weather forecast. If it's windy or pouring, it's best to stay put.
Use your mirrors and take your time backing up. Take your time and be cautious because it's easy to underestimate the distance behind you.
Keep in mind your blind areas. Because RVs have considerable blind spots on both sides, checking for traffic before changing lanes is crucial.
By following these basic guidelines, you can help guarantee that everyone has a safe and happy RV journey.
Fire Dangers and Fire Safety
Any RV owner understands the dangers of cooking in a tight space. One of the most critical safety tips is to keep all combustible products away from the stove and oven. These materials are as follows:
Toilet paper
Utensils made of wood
Dishrags/towels
Curtains (if window above the stove)
Plates made of paper
It's also important to be mindful of any potentially dangerous gases that may occur when cooking. If you notice a weird odor, open a window or turn on the exhaust fan to clear the area. Simple precautions might help prevent accidents while cooking in your RV.
Having the correct type of fire extinguisher onboard is one of the most critical things you can do to ensure RV fire safety. A variety of fires can occur in an RV, each requiring a different type of extinguisher.
Class A – Combustible materials such as wood or paper are used to fuel Class A flames.
Class B – Combustible liquids such as gasoline or cooking oil are used to fuel Class B flames.
Class C – Electrical fires are classified as Class C.
A multifunctional fire extinguisher rated for all three types of fires is recommended to be prepared for any situation. The size of the extinguisher is also an essential consideration. A small unit may be sufficient for regular use, but you'll need a larger extinguisher if a huge fire breaks out. Regularly check the expiration date on your extinguishers and recharge or replace them as needed. You can help safeguard the safety of yourself and your RV in the event of a fire by adopting some basic steps.
Emergency Care
Anyone who has taken a road trip understands that anything may happen while you're away from home. That's why bringing a first-aid kit and lots of water and food is always a good idea. You never know when an accident or poor weather may occur, and being prepared might mean the difference between life and death. A first-aid kit will allow you to manage minor injuries and illnesses until you can get to a doctor or hospital. If you find stuck anywhere, having sufficient water and food will keep you from hunger or thirst. So, the next time you go on a road trip, remember to include a first-aid kit and plenty of supplies – just in case.
Be Aware of Your Environment
RV owners must safeguard their investment by maintaining the vehicle and stocking it with supplies. One of the most crucial safety considerations is to park in well-lit places. This will prevent would-be thieves and vandals, who are more likely to target RVs left alone and in the dark. Another important safety measure is never leaving your RV unattended for long periods of time. Notify a trustworthy friend or family member of your plans if you need to leave the vehicle for a lengthy amount of time. If something were to happen to your RV, someone would be notified and could take proper action.
Even if you're a seasoned RVer, reviewing the basics is always a good idea to ensure you're prepared for anything. Following these easy safety recommendations can help keep yourself and your loved ones safe while traveling in an RV. When looking for an RV for sale, it's also vital to examine the safety features, and at Leisureland RV Center, we have something for everyone.
If you don't already have an RV, go to www.leisurelandrvcenter.com to check out the newest Keystone Retreat model at Leisureland RV Center. Anyone who likes to camp will love it. We choose each RV by hand to make sure we have the best used RVs in the area. Our 10,000-square-foot maintenance building checks and tests every RV with care. All of the main systems will be up and running and on display on the day of delivery. We will also show you how to use your new RV for free. We want to know what you need and how we can help you get it. Our "No Pressure Guarantee" says that we will never force someone to buy something. Our top priorities are to help you learn, find the right RV for your needs, and be happy with the level of care we give you.
At Leisureland RV Center, we're proud to give each customer the special care they need. Our staff knows that buying an RV is a big investment, and they want to make sure that you are happy with it even after the sale is over.